This commercial-scale platform builds custom Smartphone Apps and interactive maps for citizen science projects. They build digital tools with a range of available features. The platform promotes community building, innovation, and public engagement.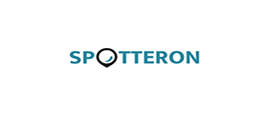 Can you upload data via desktop?
Yes
Does it require an app?
Yes
Does it help you manage contributors?
Yes
Will it store your data?
Yes
Cost
Uses a fixed price model that includes design and development of apps, data management, and constant updates. See https://www.spotteron.net/prices
Projects Using this Platform