CoastSnap relies on repeat photos at the same location to track how the coast is changing over time due to processes such as storms, rising sea levels, human activities and other factors. Monitoring groups can install a camera bracket and sign to encourage passers-by to take and submit photos of the same scene over time. Different CoastSnap stations employ different methods for submitting photos, including the optional use of the CoastSnap app. Over time, the photos can be made into timelapse videos showing shoreline change and improving understanding of how change occurs over time.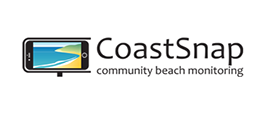 Can you upload data via desktop?
No
Does it require an app?
Yes
Does it help you manage contributors?
No
Will it store your data?
Yes
Cost
Sponsoring organizations purchase custom camera mounts and signs, and manage their imagery through various platforms. Free for users.
Projects Using this Platform