This comprehensive platform handles the logistics of citizen science activities so organizers can focus on designing community-centered projects that have a positive impact. The freely available platform supports online project and data management, analysis, visualization, and reporting features. Projects that use this platform are listed on SciStarter.org to encourage others to contribute.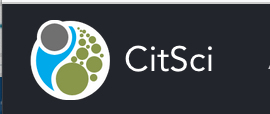 Can you upload data via desktop?
Yes
Does it require an app?
Yes
Does it help you manage contributors?
Yes
Will it store your data?
Yes
Cost
Organizers can purchase services such as custom platform development, apps, and integrations. Free for users.
Projects Using this Platform